Nephrology is a branch of internal medicine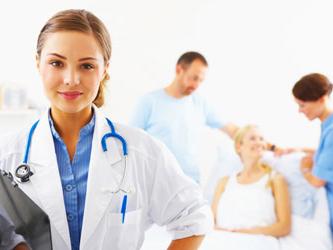 Nephrologists deal with diseases of the kidney, an important detoxification organ in the body. Function of the kidneys can be disrupted in many ways. Experts distinguish between pre-renal impairment (caused by problems upstream the kidney), disorders of the kidney itself (renal dysfunction) and diseases of the kidney which are downstream (post-renal dysfunction).
General information
Known diseases in the field of nephrology are glomerulonephritis (inflammation of the glomeruli) and pyelonephritis (infection of the renal pelvis and the kidney tissue). Renal dysfunction is often associated with high blood pressure (hypertension), problems of water and electrolyte balance and acid-base balance, anaemia (renal anaemia) and bone calcification disorders (renal osteomalacia). In severe renal dysfunction dialysis (haemodialysis, peritoneal dialysis) is often the only method for therapy besides kidney transplantation.